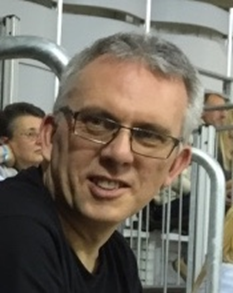 About Fergusons Coaching
Hi, I'm Robert Ferguson, I've been an enthusiastic cyclist since I was thirteen years old, although I have trouble believing how long ago that was… My main areas of focus are Road, Time Trial & Track.
I prescribe tailor made training plans to improve your performance in your chosen events. I offer advice on bike fit and on the technical and tactical aspects of racing. I also offer Best Bike Split Personal Race Power Plans. The main point is that we work together and communicate effectively to get what's best for you.
BIO
I started racing as a schoolboy, mainly criteriums and road races, with a few time trials. I never raced at the velodrome when I was younger, and I feel that was an opportunity missed.
Distance and endurance were my thing always 'getting in the miles.' Sadly, there was no specificity to my training with no plan of action or process goals. These missed opportunities of youth have made me a better coach, as I understand the way not to do it!
My philosophy is very simple; I will be approachable, accountable and have mutual respect between the athlete and myself. It is my duty to help the rider achieve their potential and independence. I am committed to my ongoing learning and development as well as my riders. I will work within the rules of the sport with honesty and integrity.
Qualifications Held
British Cycling…
Level 3 Track Coach
Level 3 Road & Time Trial Coach
Level 2 Cyclo-Cross Coach
Level 2 MTB Coach
Ride Leader Level  2
Coaching Madison Workshop & Using Rollers
British Olympic Weightlifting Level 2 Coach
Level 2 Coaching Strength & Conditioning for Sport
Training Peaks Level 2 Accredited Coach & Power Accreditation
Velotech Gold Certified
UKAD Accredited Advisor
WADA Coach True Anti-Doping Program
Educare Child Protection in Sport & Active Leisure
Disclosure PVG Checked
First Aid Courses
Cycling Scotland Ride Leader & Cycle Trainer
Precision Nutrition Level 1 Certified Coach